Fall is a fantastic time to get out to the last fairs and carnivals before winter comes in. Today we'll discuss a fair-favorite-food, the Fluffle Cake!
A fluffle cake is a deep fried batter-foal coated in powered sugar. A classic treat loved by young and old, the are surprisingly simple to make.
First, a sweet-roll dam is required. Set her up on a clean surface and position her back end over an open deep fryer. Ensure the fryer has come to a rolling boil.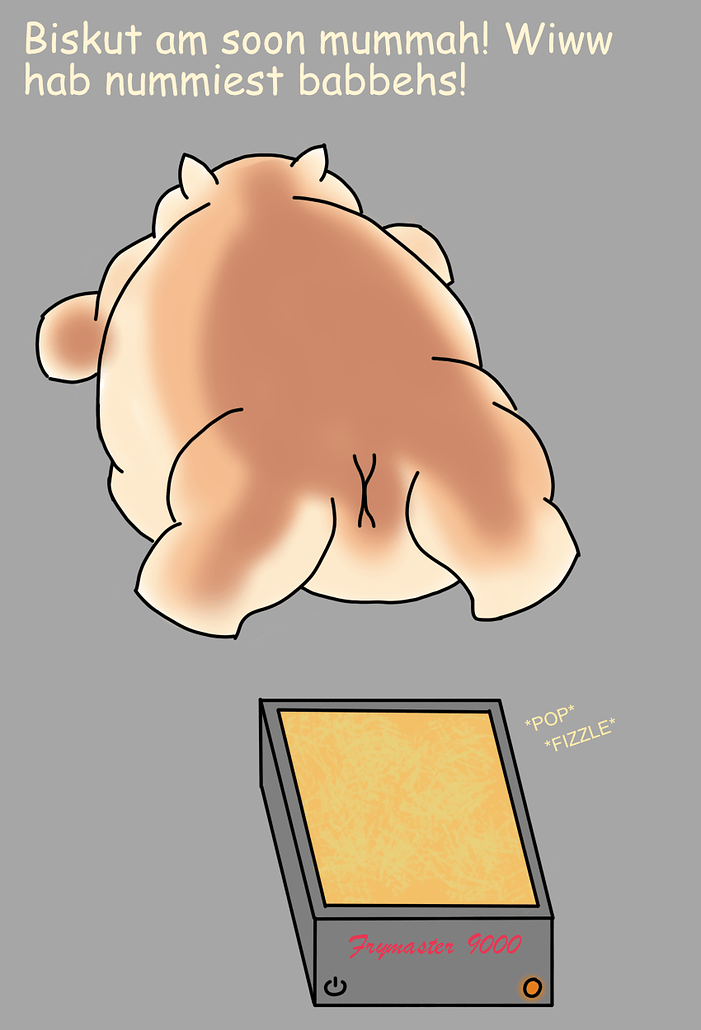 Though awaiting a natural birth is possible, it's generally unreliable. Sweet-roll dams are generally eager to get their babies in to human tummies, so an induced birth is generally the preferred method. With practice, and experienced fry-cook can give a single sharp squeeze and get a single foal out at a time. Be prepared to gather any extra, as the dam may go in to distress of a dough-foal is wasted. "Babbehs am best nummies!", after all.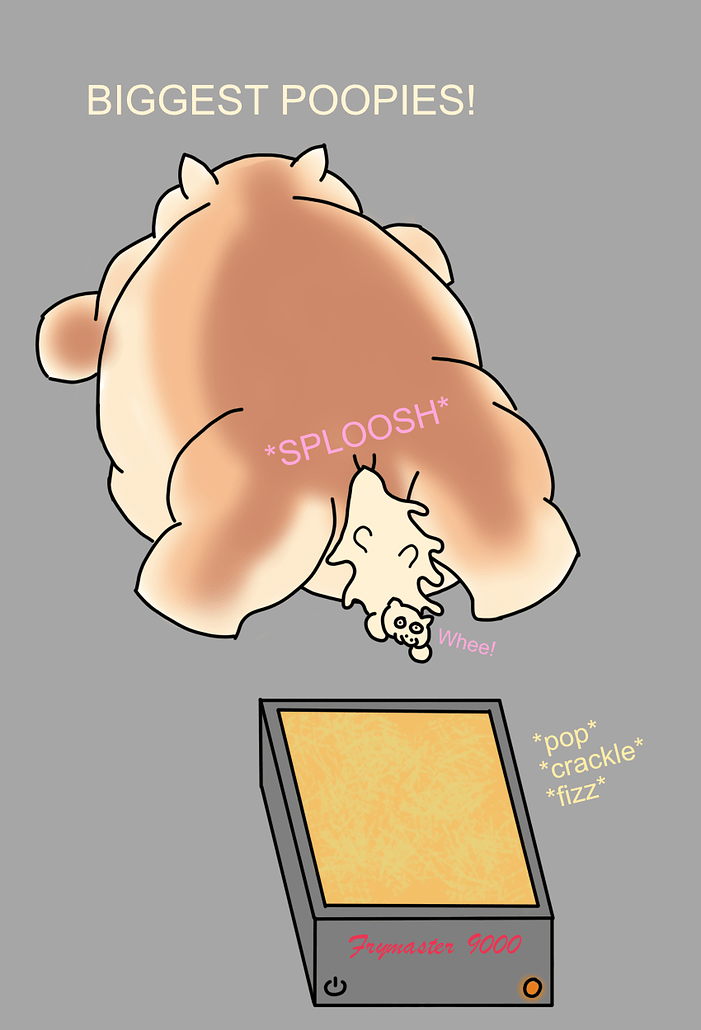 Leave the dough-foal in the oil until the edges start to brown. Remove from the oil with tongs and pad with paper towels. Cover with a liberal smattering of powdered sugar, and serve on a large napkin!