"Oh my God! They killed Bestest!"
"You… actually, I'm okay with this."
He turned into an eclaire!
He died as he lived.
As a cumrag
What you said choke me, reminded me of that trilogy mix of Cumlord

You could say Bestest-Blow job ever…Ha…ha…



nice one

No, he was turned into a Twinkie.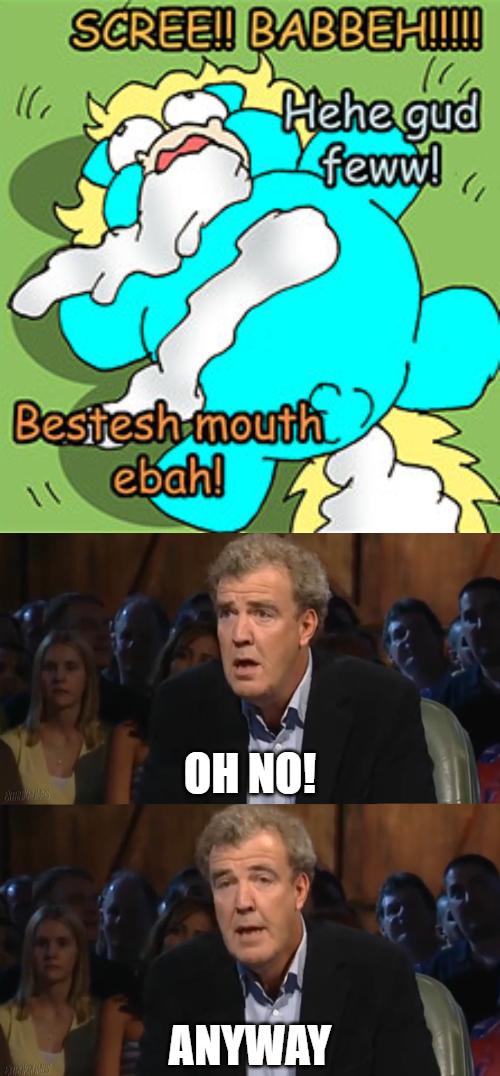 Well, he did say he wanted "milkies," and those stallions just obliged. XD
And you named the weak mother Marry too, haha! That punch is just the being of her suffering, thanks to her poor parenting has doomed herself, the other mares, and their children doomed! if she and most of the mares lived through this, I hope Marry will become the punching bag of the mares, due to her brat getting them into this horrible situation and getting their foals killed.
Thanks, FallenAngel, for not making us suffer the brat, and making his comeuppance come quick. I really thought you would have his mother "save" him, and prolong his tantrum a little while longer, glad I was wrong.
Nu mowe tummy huwties bestesh very full of miwkies
Hmmm wouldn't a mediocre cum bag be more fitting? I mean he has a hole in him!
That blue shit dying again is just a master peace
Ok, this is intriguing. We all know that Diavolo foal's fate but the rest of the foals and mares are unsure. My mind of looking for the traditional kill babbehs, enf mares thing but with the pregnant mare being "safe" considering she'd be way easier to enf and get her a miscarriage I'm wondering what's going on their minds. Great story!
It'd be hilarious if the worstest bestest babbeh was still alive after all that.
He got melk it was a mc creampie/cumshot but milkies
Im cool with this… 10/10 rating in funny deaths!!
Yeah just like the milk case I guess.
Anyway he got what he deserved.