30333
Design sheet for Snowcone (protagonist)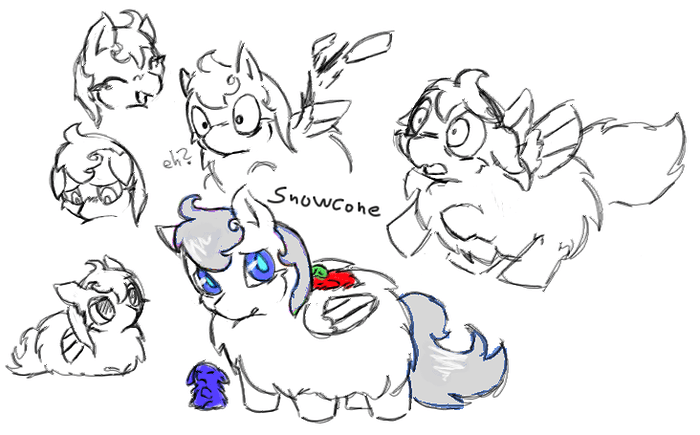 30358
Design doodle for Wawa (antagonist) plus some unrelated art - his mane changed design a bit later on.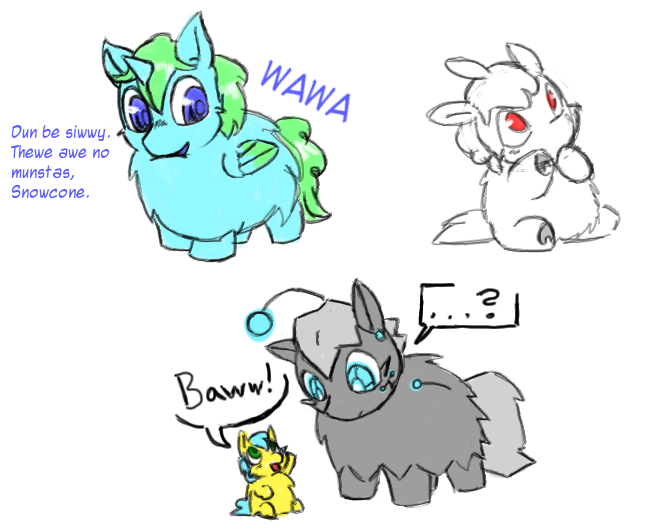 30372
Wawa artwork to see if he could manage an eerie vibe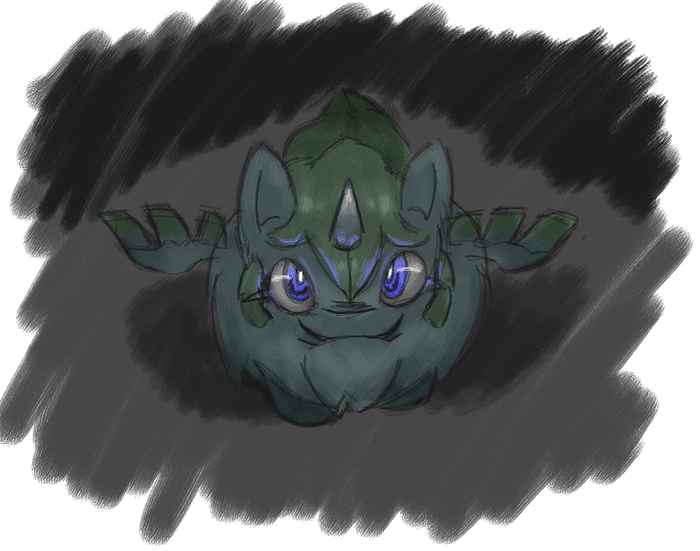 30434
Recuperation/All Foals Route doodle made as a palate cleanser after drawing a Game Over image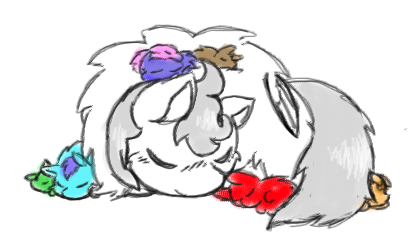 30455
Response to critique about my fluff-speak. I think I have it down a bit better now, but I still don't know how this particular sentence would be phrased.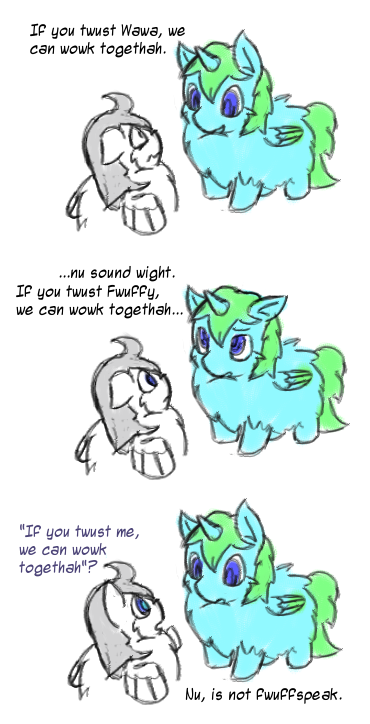 30877
Comic/concept for an ex-smarty being kept and starved in the castle. Also the basis for Wawa liking swing dance music (the song is Panic by Caravan Palace)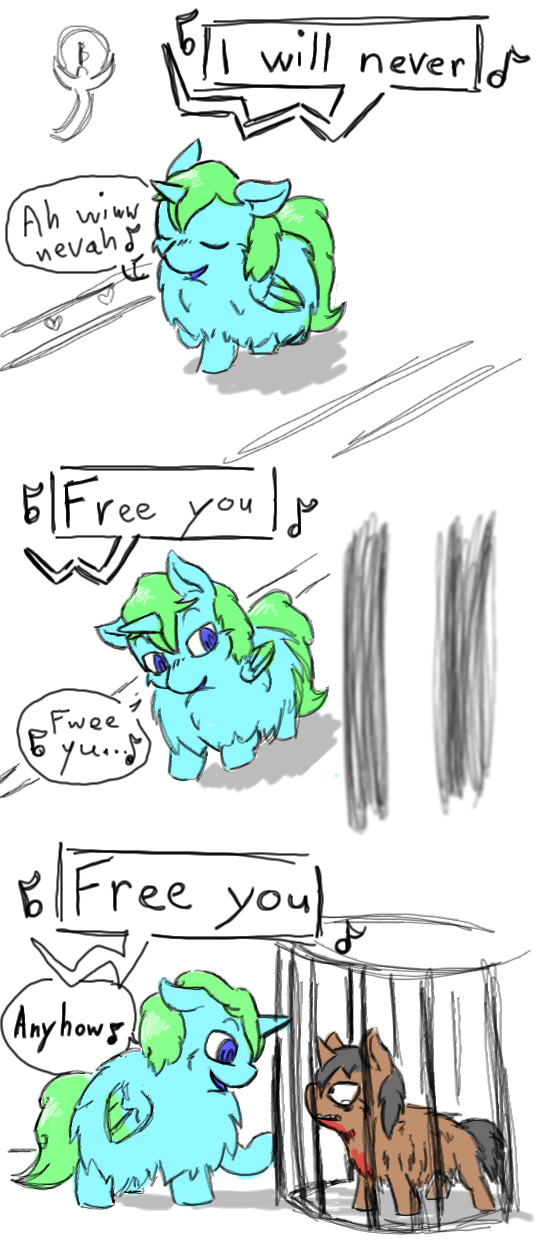 31305
Comic layout test depicting a scene where the player/Snowcone leaving her foals at a suspiciously open and vulnerable save point means Wawa has killed nearly all of them when she returns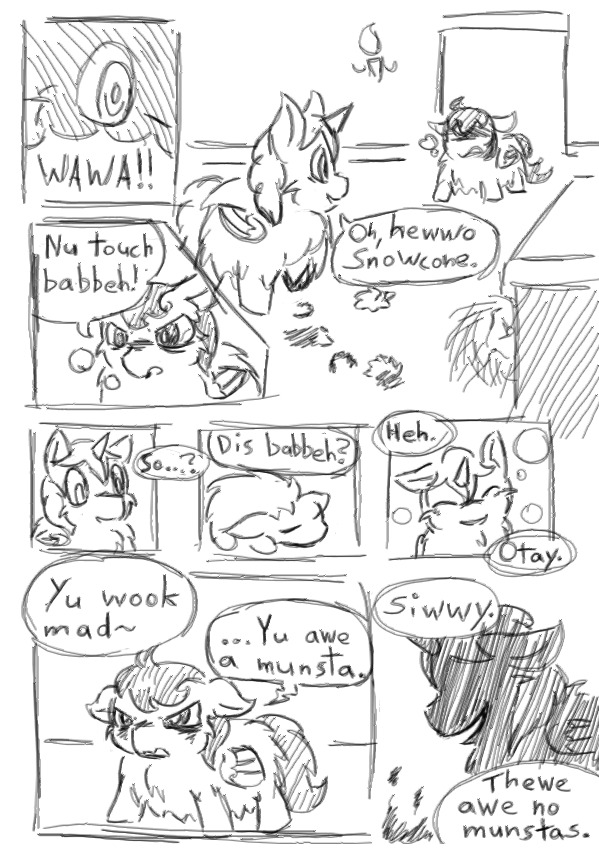 31483
Unrelated doodle of a taxidermied fluffy, which later became the basis for the Doll Fluffies in one of the areas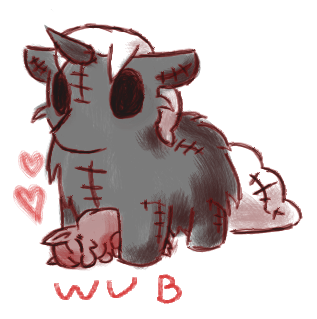 32072
Wawa is not a good measurement for how fluffy smiles work

33190
Another unrelated doodle of Doll Fluffies, which later served as the basis for the Doll Fluffy room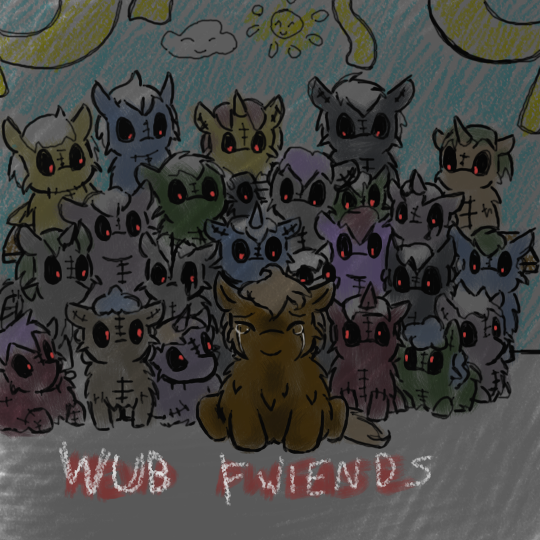 34764
The image accompanying a query on whether I should post the entirety of the scrapped game concept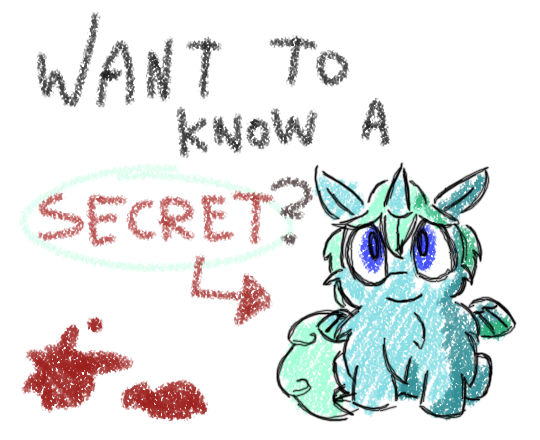 34765
A summary of the scrapped game concept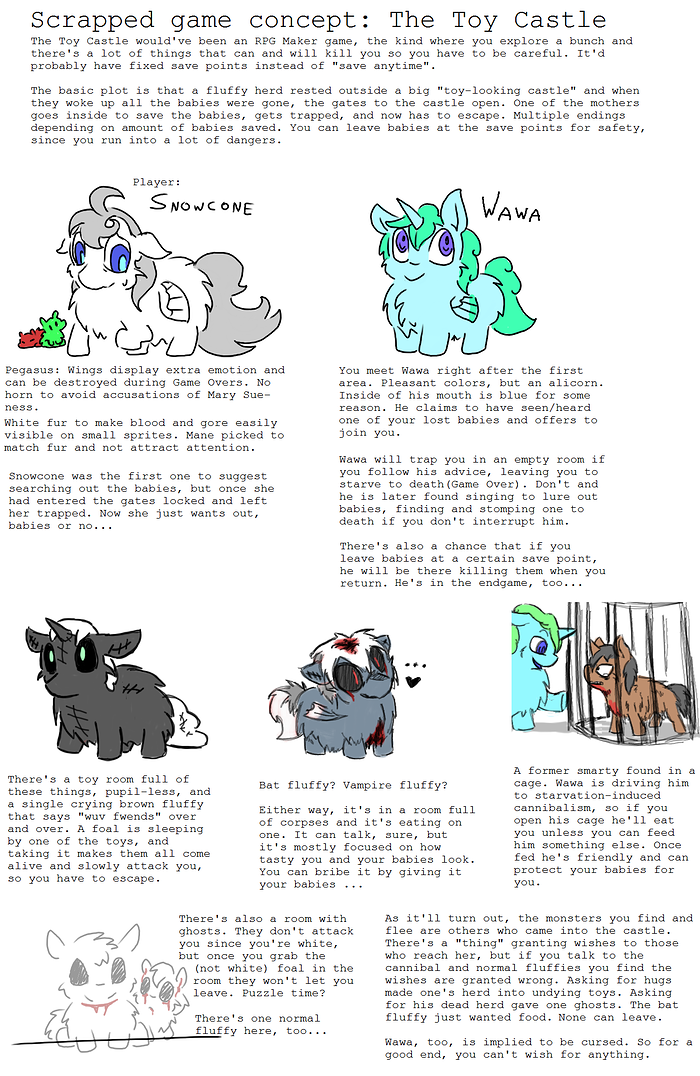 Concept drawing of the "Wawa traps Snowcone" scene (notably, her back isn't injured, the blood is from crushing her foals while tumbling down the stairs)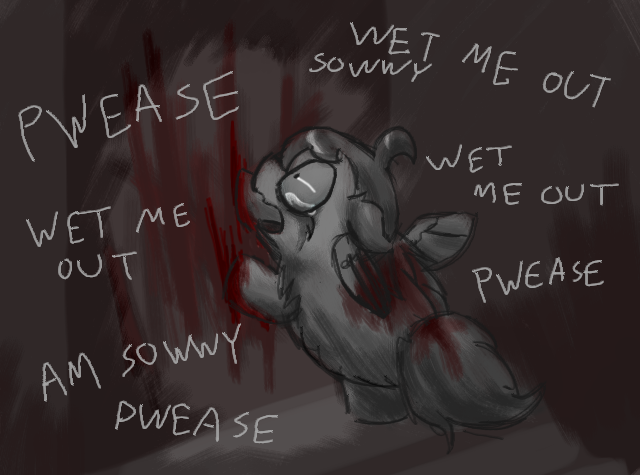 34766
Game Over CG for dying in the Doll Fluffy room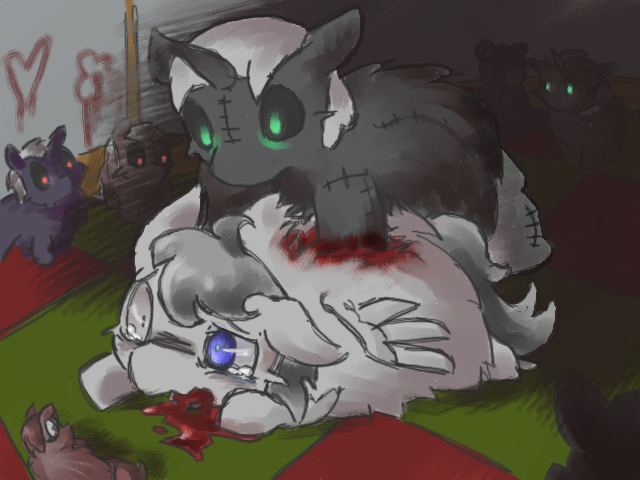 34767
Introduction and Game Over CGs for the Cannibal Bat Fluffy boss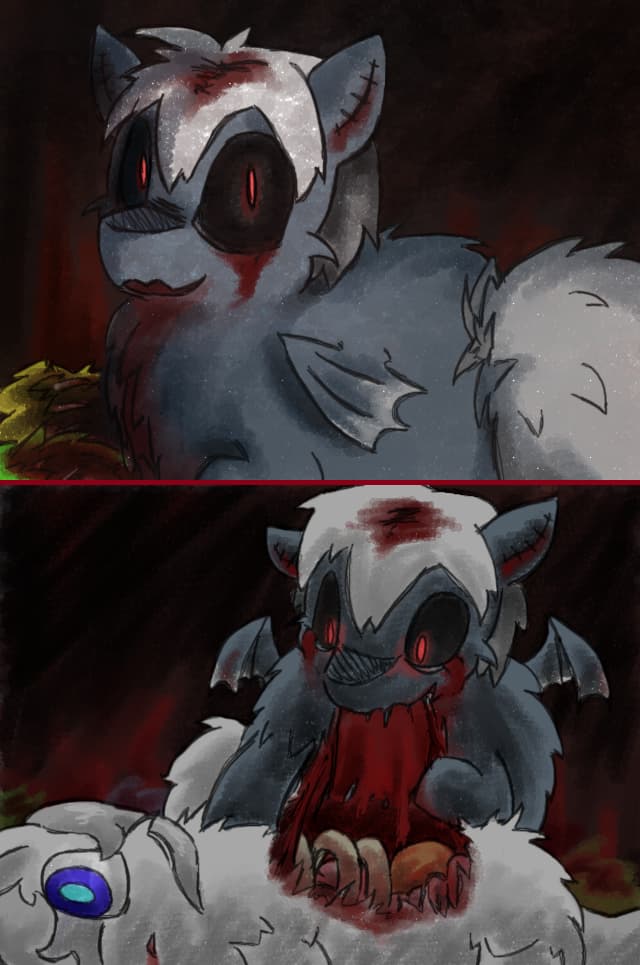 34768
Unfinished CGs for first meeting Wawa, potential drowning game over, locating the Doll Fluffy room foal, and Escalator Belt Game Over


41913
Doodle of Snowcone and Wawa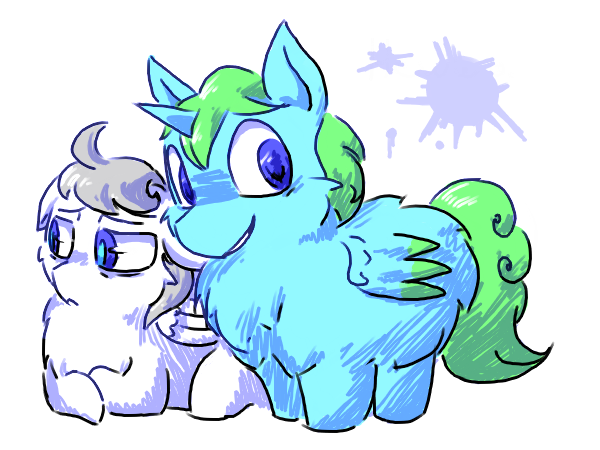 50882
Come on Snowcone you can totally trust him, look at that face