Sup everyone!
Ahhhh it's good to be back!
---
So, RandomAP commissioned me to draw this picture, and it was the first time I draw snow like that, the result got really good (imo).
---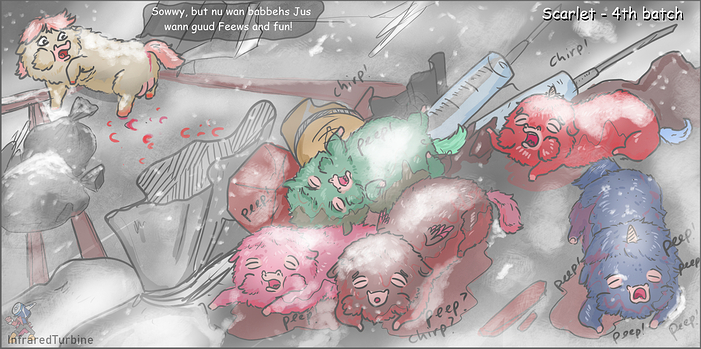 ---
Now it's where the thing starts:
Depresso's idea is to: You can basically "commission an ending" for all the five foals.
How does that work ?
If you wanna save/kill/destroy/send to the depths of space/rocket launch/adopt/give a good ending to one of these foals, you can commission an ending for them (The price for the picture of their ending will be cheaper, don't worry./ one foal a person;)
You can write how he ended up like that (good or bad ending) and I'll draw the finalle.
---
If if flops, there's no problem, I already had my fun drawing this selfish fucking bitch and I'll leave the rest for ya'll.
---

For commissions, illustrations and so on, feel free to contact me.